Auto Electrician Mandurah
Where Quality Workmanship Is Everything
TRUSTED AND LOW-PRICED AUTO ELECTRICIANS IN MANDURAH
In today's busy life, you don't want to waste time waiting around for your car to be repaired in a workshop. That's why at Auto Electrician Mandurah, we are dedicated to providing the most reliable mobile auto electrician Mandurah service.
Our professional technicians aim to make the process as swift, convenient and straightforward as possible. The result of this is a mobile auto electrician service that will visit you at your home, workplace or wherever it suits you best! We service the entire Peel Region including Mandurah, Port Kennedy, Pinjarra and everywhere in between! Unsure if we will come to you? Just get in contact with us and we will try to help you out.
4X4, CAMPER TRAILER & CARAVAN SERVICES
ALL AUTO ELECTRICAL SERVICES
MECHANICAL REPAIRS
Auto Electrician Mandurah
The Leaders in Auto Electrical Services
Why Choose Auto Electrician Mandurah?
If you choose to work with us, there are several advantages.
If you choose to work with our dedicated team, there are several advantages.
Firstly, we are the most reputable auto electrical service in the Peel Region. Consequently, our top-class mobile Auto Electrical professionals endeavour to give the most reliable mobile service for cars, 4×4's, camper trailers, trucks, motorhomes and caravans. Additionally, we have no sneaky charges and only present realistic advice. Furthermore, we are a small and local Mandurah Auto Electrician business that loves to assist those in our community.
Secondly, we are camping addicts ourselves and understand what a difference an outstanding off-grid set up can make to that family trip to Esperance or Exmouth! So have a chat to one of our experts to consider the options possible for your 4×4, camper trailer or caravan today.
Further, we're here to help and can answer any questions you may have, no matter how silly you may think they are. So, chat with our friendly staff today to find out more about the comprehensive list of services we offer.
Auto Electrical Locations
Our Mobile Auto Electrician Mandurah services are available across the entire Peel region of Western Australia. 
For example, we are able to provide Auto Electrician services six days a week with experienced automotive electrician vehicles on call. For instance, each auto electrical van is fully setup with a wide range of standard replacement components. These are parts such as starter motors and alternators so that we can get you back on the road in no time!
We aim to give a quick and trustworthy mobile auto electrical service to the Peel region. That is to say, that with our expert team of auto sparkies, we are the leaders in providing the very best in service from Rockingham to Bunbury.
Our Mobile Auto Electrician company is going from strength to strength. So, you can rest easy, as all of our auto electrical work is 100% assured. Plus, all of the components supplied and installed are of the highest attainable quality. Furthermore, all of our trained and certified technicians pride themselves on giving the best service in the Peel Region. Thats why we are recognised as the best fully mobile service around your local area.
Auto Electrician Mandurah
The best tradesmen, for the best price in Mandurah. Guaranteed.
Do you want the best Auto Electrical expertise you can find? If you do, look no further than Auto Electrician Mandurah to get the job done the first time properly, every time.
For instance, to make things as simple as possible, our technicians will come to you and fix what needs to be done from the comfort of your home, workplace or where you desire. Furthermore, you may think that being mobile our auto electricians can only do small jobs. But, we can perform just about any task that done in a Car Electrician Workshop
So, don't drop your car at a Car electrician workshop for days on end when we can present you with a helpful and time-efficient way to have all of your auto electrical problems solved.
Our fully certified mobile automotive electrician Mandurah provide a broad range of repairs. For example, we can repair alternators, electric window repairs, starter motors, battery systems, auto air conditioning, electric brakes, camper trailers and caravans, to mention a few.
So, if you require a mobile auto electrician look no further than Auto Electrician Mandurah.
Or if you need something that we have not mentioned, get in touch with us, and we can discuss your specifications further.
Best Auto Electricians in the Peel Region
Why Choose Auto Electrician Mandurah?
Some benefits of choosing us as your reliable auto electrician.
We are pleased to give you the best-priced and most reliable auto electrical service in the Peel Region.
HONEST PRICING
We pride ourselves on giving excellent prices for the highest quality auto electrical services. Request a quote or phone today to find out more about our pricing.
CHOOSE THE RIGHT AUTO ELECTRICIAN MANDURAH.
Picking the right auto electrician in the Peel Region can help save you both time and money. This is to say, we realise how frustrating it is to have an unreliable tradesman. Furthermore, we know how unfair having to pay for shotty work is. This is why our technicians provide an accurate and cost-effective service every time they work on a vehicle. Therefore, if you are searching for a hassle-free quality service, we have the auto electrical technicians for you
TRUSTED AUTO SPARKYS MANDURAH
Many of our previous customers will attest to our quality of service. Most importantly, we have helped many local peel residents and travellers alike to save valuable time and money.
So, the next time you need an auto electrician in Rockingham, Mandurah or Port Kennedy, call a trusted and accredited technician from Auto Electrical Mandurah. To find out more, see our review page.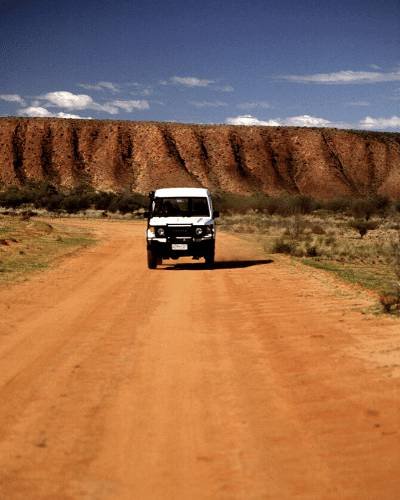 Now that you recognise what we do. Why not reach out to our courteous staff and discuss your needs? Above all, we are here to assist and can recommend free no-obligation information and services based on your unique situation. Furthermore, we can also provide no obligation-free quotes on all of the services we offer. Importantly, this allows you to consider all options before committing to anything.
Our Auto Electrician Mandurah company began by word of mouth, and we continue to put our local customers first. Consequently, we take a considerable amount of pride in having established ourselves as one of the top Western Australian auto electrician teams. As a result, Automotive Inspection Services Auto Electrician Mandurah will be here for you at your moment of need on the entire Peel Coast from Rockingham to Bunbury six days a week.
Fill out the form below and we will be in contact with you soon. Alternatively, give us a call today to discuss your requirements. We are happy to assist!